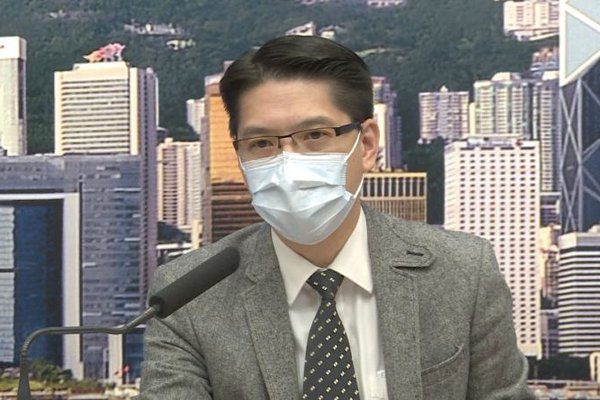 (To watch the full press briefing with sign language interpretation, click here.)
An Indonesian domestic helper, who is a close contact of a confirmed COVID-19 patient, was found to be positive for the virus on August 22 after multiple tests, the Hospital Authority said today.
The domestic helper was admitted to the hospital on July 27 for leukaemia treatment, the authority's Chief Manager (Quality & Standards) Dr Lau Ka-hin told reporters at a press briefing this afternoon.
She was tested for COVID-19 upon admission because she had a fever, he said.
"At that time, it was negative on the first day of admission. However, the patient had fever on and off. The doctor thought that clinically, since the patient has leukaemia and low white blood cells, having fever was expected. 
"She was given different kinds of treatment, including antibiotics because of the increasing haziness of the chest X-ray noted on August 9."
The patient was tested for COVID-19 again after developing a high fever on August 22 and was found to be positive for the virus.
"I think the doctor was treating the patient according to the symptoms, as well as the laboratory result clinically.
"Because the patient has leukaemia and also low white blood cells, it's difficult to exclude other causes of fever for this patient. So, many tests have been done, including the COVID-19 test on the first day and also yesterday."
Centre for Health Protection Communicable Disease Branch Head Dr Chuang Shuk-kwan, who also attended the media briefing, apologised for the delay in notifying the Hospital Authority that the helper, who's employer tested positive for COVID-19 on July 28, had been admitted to hospital.
Dr Chuang pointed out that the centre is trying to improve the way it identifies close contacts and notifies the authority about such cases to make the system foolproof.