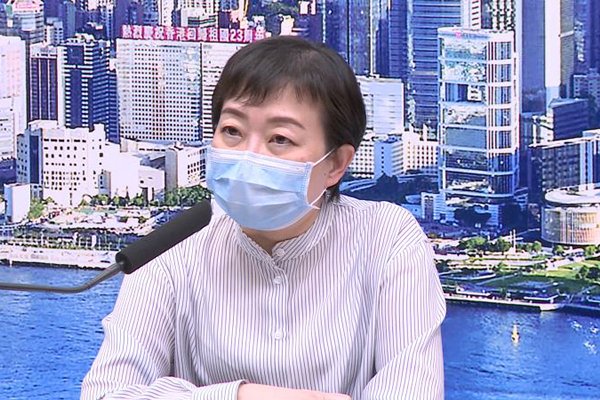 (To watch the full press briefing with sign language interpretation, click here.)
The Centre for Health Protection today said it is investigating 11 additional COVID-19 cases, of which 10 are locally acquired.
Of the local cases, 6 are related to previous ones and 4 are from unknown sources of infection.
At a press briefing this afternoon, the centre's Communicable Disease Branch Head Dr Chuang Shuk-kwan said five of the cases are related to the Transport City Building in Tai Wai.
She said: "Currently, we have found some transmission of COVID-19 on the sixth floor and the ground floor of Transport City Building in Tai Wai. That's why we have already quarantined all the people working on the ground floor there. For the sixth floor, there are 12 tenants and we found positive cases in four of them.
"So, we think the tenants on the sixth floor are maybe at a higher risk than other relevant people. That's why we put them under quarantine.
"As for the other floors, we are distributing specimen bottles to test whether there are other COVID-19 cases."
For information and health advice on COVID-19, visit the Government's dedicated webpage.