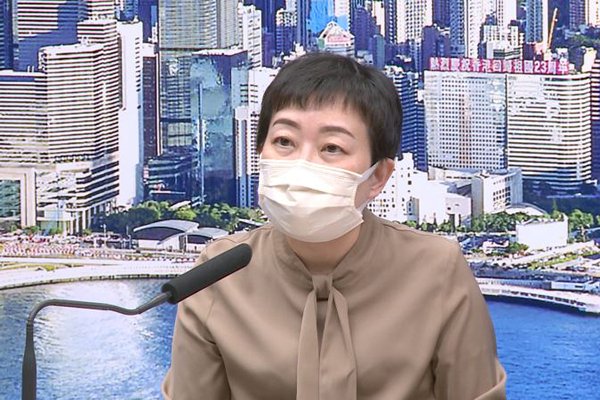 (To watch the full press briefing with sign language interpretation, click here.)
The Centre for Health Protection today said it is investigating 12 additional COVID-19 cases, taking the number of confirmed cases in Hong Kong to 5,213.
Among the new cases, four are locally transmitted and eight are imported.
At a press briefing this afternoon, the centre's Communicable Disease Branch Head Dr Chuang Shuk-kwan said among the local cases, two are from unknown sources of infection.
One of them is a 35-year-old man, a Hong Kong Philharmonic Orchestra musician, who took part in the orchestra's performances at the Cultural Centre's Concert Hall on October 9 and 10.
About 90 musicians who performed with him were identified as close contacts and have been arranged for quarantine.
Even though about 50 backstage crew who took part in the same performances and 700 audience members are not considered close contacts, they have been advised to undergo virus testing and seek medical attention immediately if they feel unwell.
The other case with an unknown source of infection involves a 73-year-old man who lives in Flamingo Garden, Clear Water Bay.
He had visited the Kowloon Cricket Club during his incubation period. For the sake of prudence, the centre will distribute about 200 specimen collection bottles to the club's staff and the patient's teammates for virus testing.
For information and health advice on COVID-19, visit the Government's dedicated webpage.