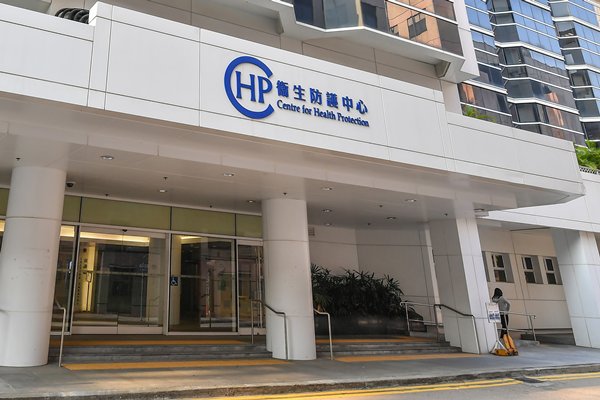 (To watch the full press briefing with sign language interpretation, click here.)
The Centre for Health Protection today said it is investigating 12 additional COVID-19 cases, five of which are locally acquired.
Of the local cases, three are linked to previous ones and two were detected through the Universal Community Testing Programme.
The centre's Communicable Disease Branch Head Dr Chuang Shuk-kwan said at a press briefing this afternoon that so far, 21 cases have been identified through the programme, including two women aged 39 and 57 who work in a restaurant in Causeway Bay and Yuen Long.
Dr Chuang also reported that the 39-year-old patient's son, aged five, has preliminarily tested positive for the virus.
Elaborating on the case, Hospital Authority Chief Manager (Quality & Standards) Dr Lau Ka-hin said the boy was admitted as a day patient to Hong Kong Eye Hospital yesterday for surgery.
As part of the pre-surgery procedure, the boy was given a COVID-19 test at Queen Elizabeth Hospital on September 8 and the result came back negative.
"During the surgery, his mother was told to be a COVID-19 confirmed case. So we tested the patient again by deep throat saliva after the surgery which was positive and the Ct (cycle threshold) value was more than 30.
"Then the patient was admitted to Queen Elizabeth Hospital and tested again by nasopharyngeal swab which was positive again and the Ct value was also over 30. Today we tested (for) the antibody which was positive."
Dr Lau said experts are looking into a possible explanation for the test results.
"One of the postulations is that the patient had an infection before, and he is now recovered from the infection so he has positive antibodies as well as a very high Ct value, which means a very low viral load, which can also explain why the patient had a negative result of the deep throat saliva COVID-19 test on September 8."
Additionally, the Hospital Authority reported that 193 confirmed COVID-19 patients are currently hospitalised and 4,582 confirmed and suspected patients have been discharged.
For information and health advice on COVID-19, visit the Government's dedicated webpage.