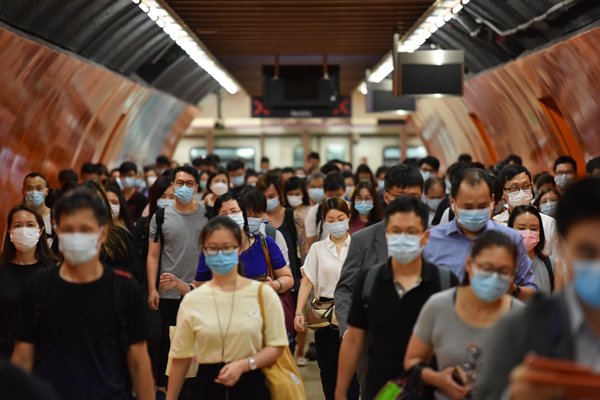 (To watch the full press briefing with sign language interpretation, click here.)
The Centre for Health Protection today said it is investigating 13 additional COVID-19 cases, of which nine are locally transmitted and four are imported.
Of the local cases, five are from unknown sources of infection.
At a press briefing this afternoon, the centre's Communicable Disease Branch Head Dr Chuang Shuk-kwan said the centre discovered that three family members of a COVID-19 patient with unknown sources of infection had developed symptoms.
The centre sent the trio to the hospital where they tested positive for the virus.
Two of the infected family members participated in the Universal Community Testing Programme before the onset of their symptoms and their test results were also positive, Dr Chuang added.
Regarding the imported cases, two are foreign domestic helpers who flew to Hong Kong from the Philippines, one is a sea crew member from India and one arrived in the city from Russia.
For information and health advice on COVID-19, visit the Government's dedicated webpage.