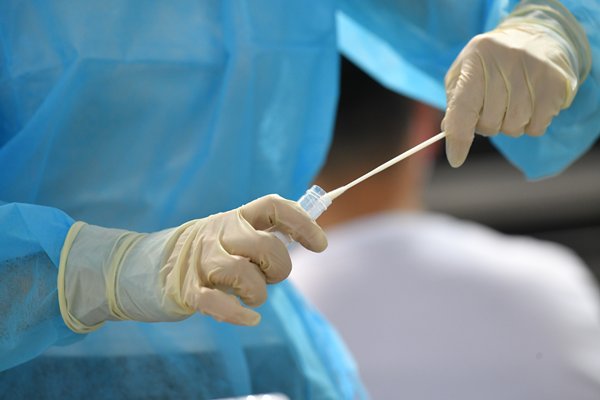 (To watch the full press conference with sign language interpretation, click here.)
Secretary for the Civil Service Patrick Nip today announced that 141 specimen collection centres will operate in 18 districts under the Universal Community Testing Programme.
During a press conference with the media, Mr Nip said the programme's objective is to identify infected people in the community, especially asymptomatic cases.
"On the selection of specimen collection centres, basically we want to have these centres in the community in our 18 districts.
"Our first priority is, of course, to identify those sites belonging to the Government. Also, the sites should be large enough so that we could put in place appropriate infection control measures and social distancing measures.
"We include schools because, as you know, in schools there are school halls, playgrounds and ample areas. So basically they are suitable sites.
"The Education Bureau is in liaison with the relevant schools and I'm sure that they would work out suitable arrangements so that the schools' operation will not be affected. In any case, there will not be face-to-face classes starting from September 1."
The programme will be launched on September 1. Citizens can book an appointment online from August 29.
Click here for the booking and testing arrangements.