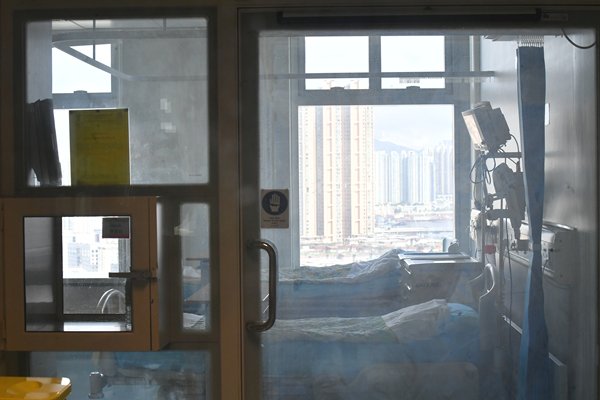 The Hospital Authority today announced that two COVID-19 patients passed away, taking the number of COVID-19 patients who died in public hospitals to 86.
A 63-year-old male patient, admitted to Prince of Wales Hospital (PWH) on July 25 due to elbow injury and fever, subsequently tested positive for the virus.
The patient tested negative for COVID-19 after treatment and was released from isolation order by the Department of Health on August 24.
He required mechanical ventilation due to respiratory failure and stayed at the hospital's intensive care unit. His condition continued to deteriorate and he succumbed at 8.15pm yesterday.
A 98-year-old female patient was admitted to PWH on August 17 due to fever and low blood oxygen.
The patient later tested positive for COVID-19. Her condition continued to deteriorate and she passed away at 1.02pm today.
Both patients had chronic diseases.