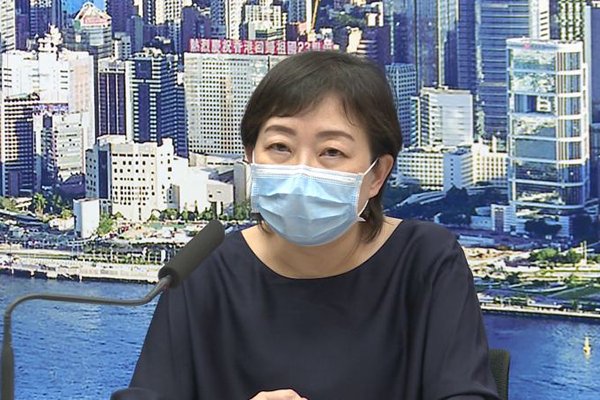 (To watch the full press briefing with sign language interpretation, click here.)
The Centre for Health Protection today said it is investigating 24 additional confirmed COVID-19 cases, all of which are locally transmitted.
Of the cases, 14 are related to previous ones and 10 are those with unknown sources of infection.
At a press briefing this afternoon, the centre's Communicable Disease Branch Head Dr Chuang Shuk-kwan pointed out there are still silent transmissions in the community.
"I think the proportion of unknown-source cases has been 30% to 40%. It has been this proportion for quite a while, so this means there are silent transmissions in the community.
"But due to practical reasons for the community, we can't keep the social distancing measures forever. That's why the Government is relaxing bit by bit cautiously in order not to further increase the risk."
Dr Chuang added the epidemic is still not entirely under control.
"I can only say that the trend is decreasing but it's quite slow.
"With the relaxation of the social distancing measures, I think the public still has to adopt infection control measures and take precautions, such as avoid gatherings and social activities as much as possible."
For information and health advice on COVID-19, visit the Government's dedicated webpage.