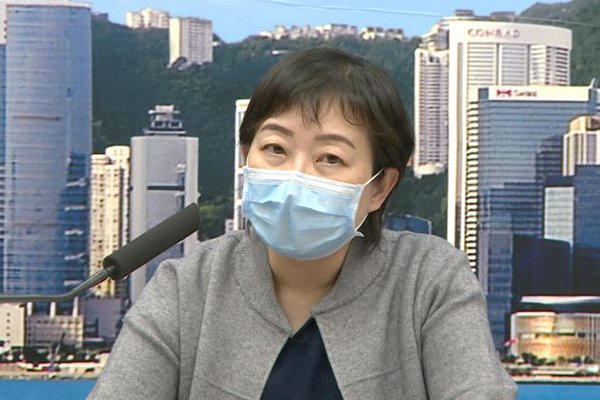 (To watch the full press briefing with sign language interpretation, click here.)
The Centre for Health Protection today said it is investigating 26 additional COVID-19 cases, of which 24 are locally infected.
Of the local cases, 17 are related to previous ones, while seven are those with unknown sources of infection.
At a press briefing this afternoon, the centre's Communicable Disease Branch Head Dr Chuang Shuk-kwan said two of the local cases involve Kwai Tsing Container Terminals workers from two different companies.
Dr Chuang said one is a clerical worker and the other is a machine operator, adding that these cases are probably not related to the Wang Kee Port Operation Services outbreak.
She said: "For the Kwai Tsing Container Terminals, so far, our laboratory has tested around 6,500 specimens.
"In the past, we also recorded some other sporadic cases or some linked cases among around 10 companies working in the Kwai Tsing Container Terminals."
Dr Chuang also pointed out that the overall trend has been slowly decreasing but warned that there are still many cases with unknown sources of infection.
"The overall number is quite similar to the peak level of the second wave. If there are more social activities, the number will likely rebound again."
For information and health advice on COVID-19, visit the Government's dedicated webpage.