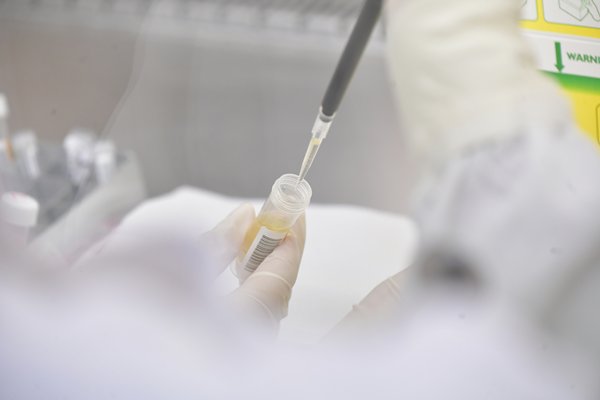 The operation period of the four temporary testing centres set up in Wan Chai, Kwai Tsing, Kowloon City and Yau Tsim Mong will be extended to October 16.
The Government made the decision after reviewing the centres' usage and public demand for the testing service.
The centres will continue to be open from 8am to 1.30pm and ‪2.30pm to 8pm.‬
As ‪at 10pm today, a total of 4,938 specimens collected under the temporary community testing arrangement had been tested.
If any specimen tested shows a positive COVID-19 result, the specimen will be referred to the Department of Health's Public Health Laboratory Services Branch for a confirmatory test.
Confirmed cases will be followed up and announced by the Centre for Health Protection.‬‬‬‬‬‬
To facilitate more members of the public to receive COVID-19 tests, the distribution time of the deep throat saliva specimen collection packs at the Hospital Authority's 46 general out-patient clinics has been extended to ‪9am to 1pm and ‪2pm to 5pm from Monday to Friday since October 9. ‬‬