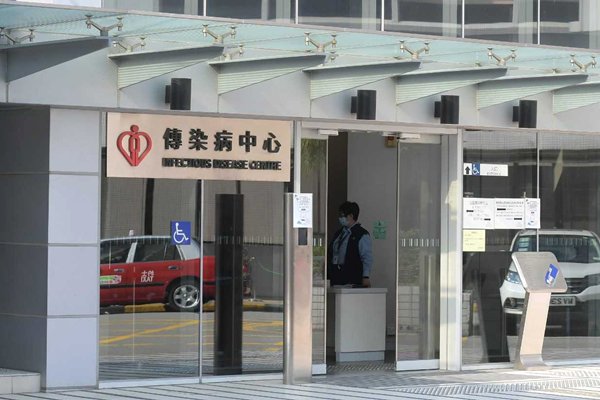 (To watch the full press briefing with sign language interpretation, click here.)
The Centre for Health Protection today said it is investigating 44 additional COVID-19 cases, of which 31 are locally transmitted and 13 are imported.
The Department of Health reminded travellers that its Temporary Specimen Collection Centre will be relocated to the Midfield Concourse in the restricted area of Hong Kong International Airport (HKIA) on August 18.
From 4am tomorrow, those arriving in Hong Kong via HKIA must proceed to the collection centre to have their deep throat saliva samples collected immediately upon arrival.
They will need to stay at the collection centre to wait for test results, which will usually be available on the same day, before they can proceed with immigration procedures and checked-in baggage collection.
Passengers whose test results will not be available on the same day can proceed with immigration procedures right after their samples are collected.
They will be taken to the department's Holding Centre for Test Results in a hotel by coaches to wait for their test results.
The department started using Dorsett Tsuen Wan, Hong Kong, today as the holding centre.
Additionally, the Hospital Authority reported that 783 confirmed COVID-19 patients are currently hospitalised and 3,599 confirmed and suspected patients have been discharged.
For information and health advice on COVID-19, visit the Government's dedicated webpage.