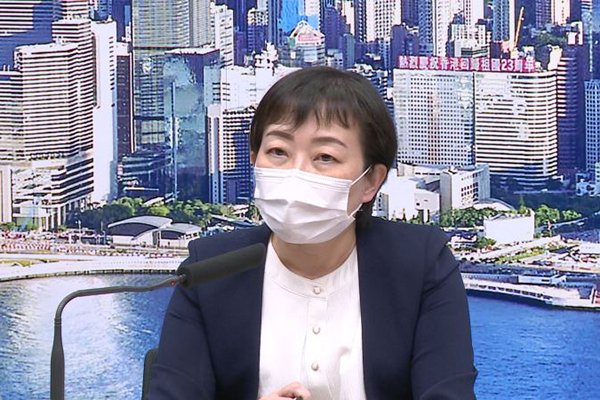 The Centre for Health Protection today said it is investigating eight additional confirmed COVID-19 cases, of which one is locally transmitted.
The local case involves a 71-year-old woman who is a resident of Yuen Long Home for the Elderly. The source of infection is unknown.
At a press briefing this afternoon, the centre's Communicable Disease Branch Head Dr Chuang Shuk-kwan said the care home's other residents and staff have to be quarantined as silent transmission of the virus could not be ruled out.
"There is still a possibility that there is (silent) transmission in the care home. That is why we have to move all the close contacts in the elderly home under quarantine."
Specimen bottles were also distributed to the residents of Tsui Mei House, Tsui Ping Estate in Kwun Tong and the building where the care home is located. The patient had lived in Tsui Mei House before she moved into the care home.
"There is a possibility that she has acquired the infection during her stay in the community in Kwun Tong already, or there is a slight possibility she acquired it during the elderly home stay because it usually takes around 10 days for the antibodies to develop."
The seven imported cases are from the UK, the US, the Philippines, Russia and India.
For information and health advice on COVID-19, visit the Government's dedicated webpage.