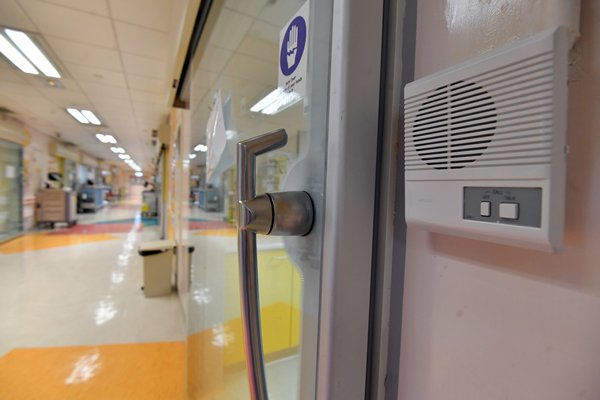 (To watch the full press briefing with sign language interpretation, click here.)
The Centre for Health Protection today said it is investigating eight additional COVID-19 cases, taking the number of confirmed cases in Hong Kong to 4,830.
All of the new cases are locally transmitted with four of them related to previous ones, while the source of infection for the remaining four cases remains unknown.
The centre's Communicable Disease Branch Head Dr Chuang Shuk-kwan said at a press briefing this afternoon that among the cases with unknown sources of infection, two stayed on the same floor at Metropark Hotel Mongkok.
One of them, an 87-year-old man, passed away upon arrival at Kwong Wah Hospital on August 27.
"Because (patients of) both cases coincidentally lived in the Metropark Hotel Mongkok on the same floor, we want to exclude any (possibility of) cross transmission.
"Preliminary investigations (found) that they did not know each other, they did not say hello or personally know each other.
"But I think definitely they would share a lift when they were going down and other common facilities. And both of them would go to nearby places to buy food or go to the restaurants, so there is also a chance of other possible sources."
Dr Chuang added the centre will arrange virus testing for the staff who served that floor, as well as other residents on the same floor to check if there are other cases.
Additionally, the Hospital Authority reported that 302 confirmed COVID-19 patients are currently hospitalised and 4,401 confirmed and suspected patients have been discharged.
For information and health advice on COVID-19, visit the Government's dedicated webpage.