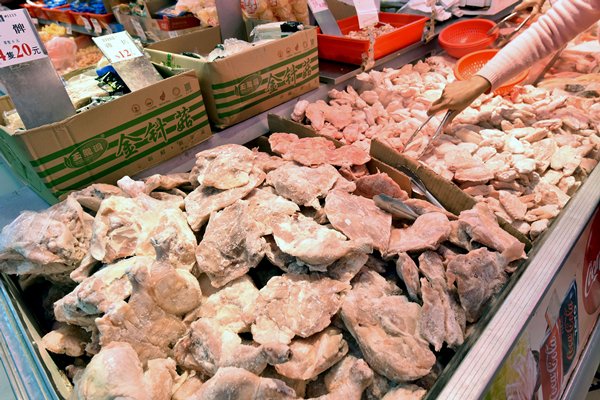 The Centre for Food Safety today said all frozen chicken meat samples it collected from import and wholesale levels from Brazil have tested negative for COVID-19.
In view of a notice issued by the Shenzhen Headquarters for Prevention & Control of Pneumonia Epidemic Caused by Novel Coronavirus that a surface sample of chicken wings imported from Brazil tested positive for COVID-19 in Shenzhen, the centre took 40 samples of frozen chicken meat from Brazil for testing as a precautionary measure.
Upon learning of the incident on August 13, the centre immediately contacted relevant authorities in Shenzhen and Brazil and followed up with major local importers and retailers.
An investigation revealed that the batch of chicken wings concerned has not been sold in Hong Kong so far.
The centre has temporarily suspended the import licence application for import of poultry meat into Hong Kong from the plant concerned while waiting for further testing details from relevant authorities.
The centre also emphasised that according to the World Health Organization and global food safety authorities, there is no evidence indicating that humans can be infected by COVID-19 via food.