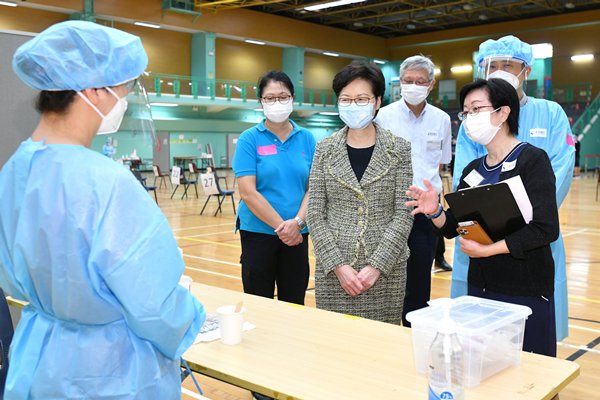 Chief Executive Carrie Lam today visited community testing centres at Kowloon City Sports Centre and To Kwa Wan Sports Centre as the Universal Community Testing Programme enters its second week and thanked staff there for their dedication and hard work.
Mrs Lam said the programme is running smoothly, adding that it has identified a number of asymptomatic patients.
The Government is reviewing the operation of various community testing centres and the public's demand for the testing service to decide whether to further extend the programme.
She appealed to members of the public to take part in the programme and urged employers to encourage their staff to participate in it so that asymptomatic patients in the community can be identified earlier.
The Chief Executive said this would enable the resumption of people's daily lives and economic activities as well as boost the Government's confidence in relaxing social distancing measures gradually.