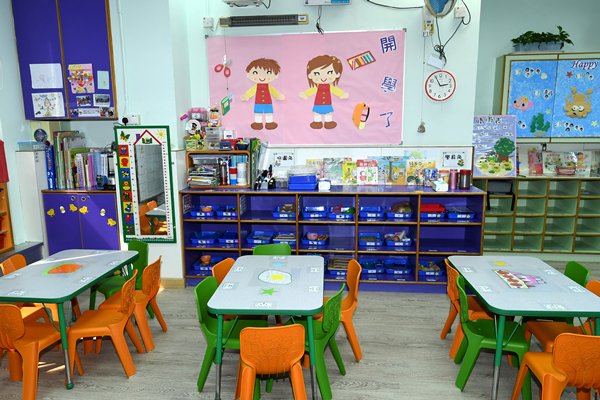 The Social Welfare Department today announced that aided childcare centre and special childcare centre services provided by non-governmental organisations will resume in phases.
The department noted that the arrangement was made in view of the latest COVID-19 pandemic situation and the Education Bureau's latest arrangements on the resumption of face-to-face classes.
Aided childcare centres providing day care services for children aged under three will gradually resume normal services from September 29.
From mid-September, these centres may, having regard to their circumstances such as individual centres' operational modes and individual parents' needs, flexibly arrange for children to return to the centres to facilitate their adjustment.
Special childcare centres will resume centre-based classroom training for upper classes from September 23 and other classes from September 29.
To minimise the risk of infection, classroom training will be conducted on a half-day basis.
Childcare centres shall follow the guidelines issued by the Centre for Health Protection on infection control measures.
To ensure that children are taken care of in a well-ventilated and safe environment, centre staff must wear masks, keep adequate social distancing, wash hands frequently, check body temperature as appropriate and more.
The department will provide childcare centres with the latest guidelines on the prevention of diseases.