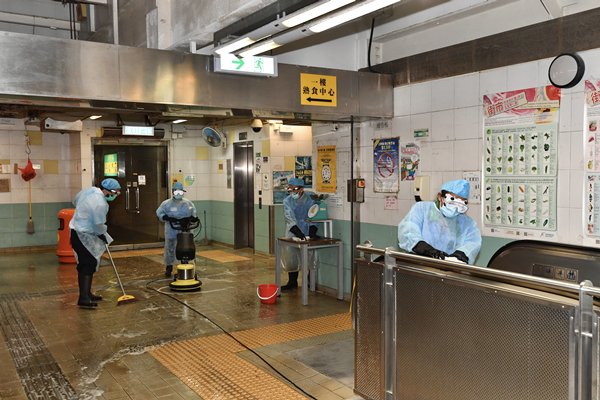 The Food & Environmental Hygiene Department (FEHD) today said it will arrange for 12 public markets to be closed earlier at 7pm for deep cleaning and disinfection from August 16 to 18.
Similar measures were adopted at about 40 markets in the past weeks to safeguard the health and safety of market stall tenants and the public as the COVID-19 epidemic remains severe.
With the support of the Electrical & Mechanical Services Department, a body temperature checking system has been installed in 30 markets with high patronage rate. The same system will be progressively installed in other busy markets.
Body temperature checks of market patrons by FEHD staff using hand-held thermometers will be arranged in some markets.
Both departments are working together to improve the air ventilation in some markets, and standalone air coolers will be placed in other markets in regard to circumstances on the ground.
In addition, the FEHD has progressively installed automatic dispensers in toilets in markets and sensor-type toilet seat sanitisers in toilet cubicles.
Starting from end-August, anti-microbial coating will be applied to the communal areas and facilities of more than 40 busy markets in phases.