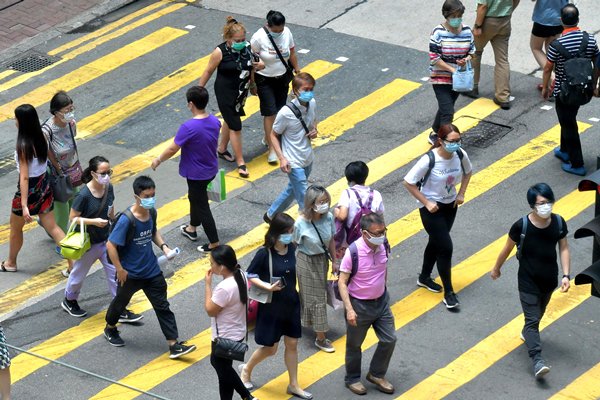 (To watch the full press briefing with sign language interpretation, click here.)
The Centre for Health Protection today said the overall COVID-19 caseload trend is decreasing and the Universal Community Testing Programme, to be launched on September 1, will help identify silent carriers.
Its Communicable Disease Branch Head Dr Chuang Shuk-kwan told reporters at a press briefing this afternoon that the centre is investigating nine additional COVID-19 cases, of which seven are locally infected.
Among the local cases, three are related to previous ones and four are those with unknown sources of infection.
Dr Chuang emphasised that social distancing measures should not be relaxed despite fewer cases being reported.
"Although the overall COVID-19 caseload trend is decreasing, there's some daily fluctuation in the number of cases.
"We have a single-digit number today, but we have more than 10 preliminary positive cases.
"So, I think from a public health point of view, any relaxation of social distancing measures may result in an increase in the number of cases."
Dr Chuang explained that the Universal Community Testing Programme will facilitate early identification, isolation and treatment to cut the community transmission chain.
"As for universal testing, if the number of COVID-19 cases is dropping, we expect there are fewer people in the community who are silent carriers.
"So, the testing may help to find out these carriers and we can give them treatment and quarantine their contacts.
"The fewer the number of confirmed cases we have, the easier it will be for us to trace and quarantine the contacts."
For information and health advice on COVID-19, visit the Government's dedicated webpage.