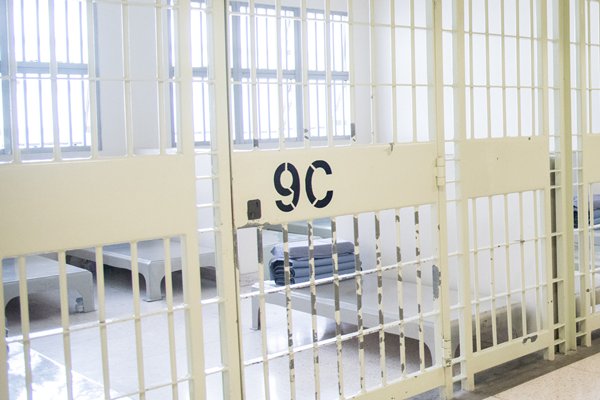 The Immigration Department (ImmD) and the Correctional Services Department (CSD) today said that a 22-year-old Thai man transferred from Pik Uk Prison to Castle Peak Bay Immigration Centre (CIC) for detention has tested positive for COVID-19.
Both departments were notified of the test result by the Centre for Health Protection (CHP) yesterday.
The man was sentenced to eight weeks' imprisonment on July 31 and put under isolation at Lai Chi Kok Reception Centre.
Throughout the isolation he was asymptomatic and his body temperature was normal when screened.
He was transferred to Pik Uk Prison to serve his remaining sentence on August 22 and assigned to handle and wash soiled linen at the prison's Laundry Workshop Complex, which provides laundry services to hospitals under the Hospital Authority (HA), including washing of soiled patient clothing, sheet draws and blankets.
The CSD said it would regularly invite HA staff to conduct site inspections and adopt the professional advice given by them to update the work instructions as well as the provision of appropriate personal protective equipment to inmates.
Upon completion of prison terms, the detainee was transferred to the CIC on September 4 pending repatriation.
As all people newly admitted to the CIC need to undergo COVID-19 testing due to the latest epidemic development, the detainee had taken a virus test and was confirmed to be infected on September 5.
He was then admitted to hospital immediately for treatment.
Inmates who had close contact with him at Pik Uk Prison are asymptomatic so far.
The CSD has liaised with the CHP and the HA to arrange COVID-19 testing for officers and inmates who had close contact with the patient. The Laundry Workshop Complex will be shut down for thorough cleaning and disinfection.
The ImmD will also arrange COVID-19 testing for all staff members and detainees at the CIC, where all visits have been suspended until further notice and thorough cleaning and disinfection have been arranged.