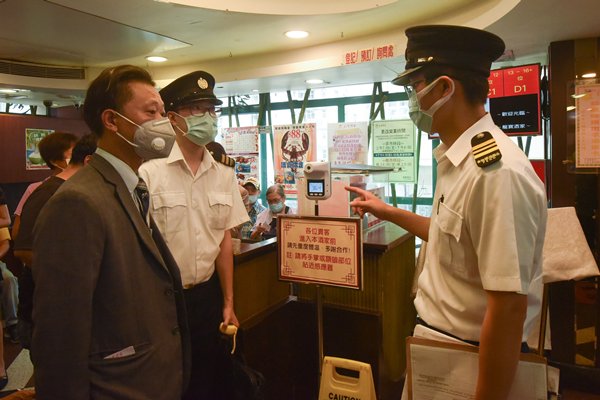 The Food & Environmental Hygiene Department has stepped up inspections at food premises in various districts to ensure food business operators' compliance with the relevant regulation to minimise the transmission of COVID-19.
The inspections follow the latest directions issued by the Secretary for Food & Health in relation to catering business premises under the Prevention & Control of Disease (Requirements & Directions) (Business & Premises) Regulation that came into effect today.
As at 3pm, the department has inspected 725 catering business premises and initiated legal proceedings of prosecution against the operators of seven premises.
These mainly concerned violating the requirements on the distance between tables, the number of customers exceeding half of the restaurant's normal seating capacity, and customers failing to wear masks within the premises at the time other than consuming food or drink.
It is an offence to contravene the regulation's requirements and restrictions, and is subject to a maximum fine of $50,000 and six months' imprisonment.
The department appealed to food business operators and food handlers to comply with the regulation to keep workers, customers and the public safe.
Patrons should co-operate to facilitate compliance with the relevant anti-epidemic measures when in restaurants, it added.