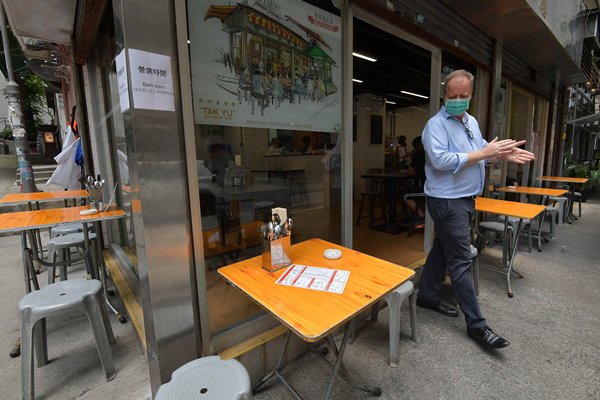 The Food & Environmental Hygiene Department today launched a voluntary declaration scheme on air changes in catering premises.
An online platform was set up for licensed catering premises to declare the information of air changes per hour of the ventilation system and air purification devices installed in their catering premises to enable the public to identify catering premises which have met public health expert advisers' recommendations.
The department said such advisers have recommended enhancement of air ventilation in catering premises to a minimum of six air changes per hour.
Starting today to December 31, licensees of general restaurants, light refreshment restaurants, marine restaurants and factory canteens can declare voluntarily, through the online platform information, that they have met the recommendation of having a minimum of six air changes per hour in their catering premises.
A certificate issued by a registered specialist contractor in the ventilation works category must be submitted.
The department said catering premises that have yet to meet the relevant air change recommendation can install air purification devices with Ultraviolet-C or Ultraviolet-C combined High-efficiency Particulate Arrestance air purification technology to enhance the anti-epidemic effect.
The department appealed to food business operators to actively participate in the voluntary scheme to keep their staff, customers and the public safe.