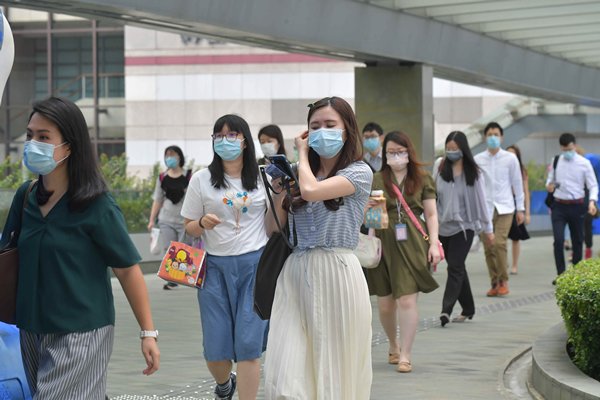 A Social Security Assistant of To Kwa Wan Social Security Field Unit and a New Territories West Regional Laboratory water sampler have tested positive for COVID-19, the Government said today.
The Social Welfare Department said the Social Security Assistant last performed duties on August 7. The office he worked in has been temporarily closed to the public since late July but has maintained services on a limited scale.
He wore a mask when performing duties and his body temperature was normal.
The Water Supplies Department said the water sampler last went to work on August 19. He takes water samples from waterworks installations and public accessible taps. He had no direct contact with the public and wore personal protective equipment, including face masks and gloves at work.
There is no effect on drinking water safety, it added.
The two departments said thorough cleaning and disinfection of the workplaces involved have been arranged.
They will maintain close contact with the Centre for Health Protection to take follow-up action as appropriate.
The departments also reminded staff members to pay attention to personal hygiene.