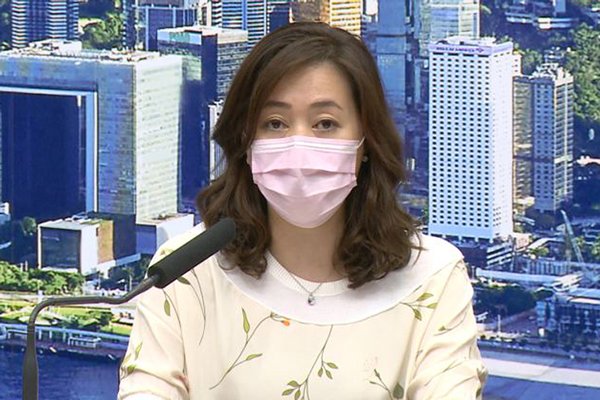 (To watch the full press briefing with sign language interpretation, click here.)
The Hospital Authority said it will ensure boxes containing deep throat saliva samples are handled safely after the loss of a sample collection box outside Tseung Kwan O (Po Ning Road) General Out-patient Clinic.
At a press briefing this afternoon, Hospital Authority Chief Manager (Clinical Effectiveness & Technology Management) Dr Linda Yu said the lost sample collection box was later found and that the samples are intact.
Dr Yu added that the risk of environmental contamination is very low.
"We believe that because there was rain in the afternoon, one patient borrowed or took the sample box away to help him stay dry in the rain. So we believe that this is the cause of the patient taking away the collection box.
"We have procedures or guidelines for the handover of sample boxes from our staff to the vendor who will transport the sample boxes to the laboratory. So we will reinforce the implementation or operation in this way and ensure that the boxes are safely handed over to the vendor."