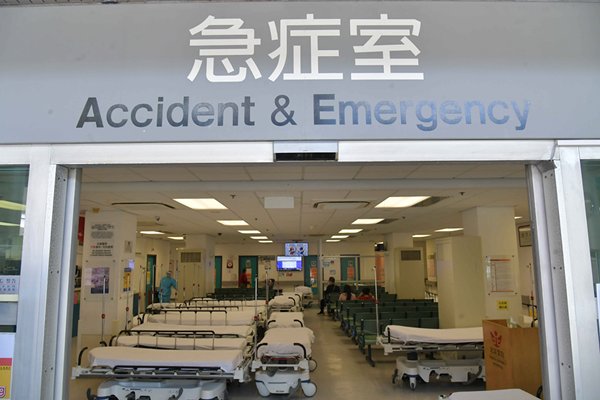 (To watch the full press briefing with sign language interpretation, click here.)
The Hospital Authority today said that it is investigating a preliminary positive COVID-19 case involving an 85-year-old female patient who attended the Accident & Emergency (A&E) Department of Tin Shui Wai Hospital on August 23.
The authority's Chief Manager (Patient Safety & Risk Management) Dr Sara Ho explained at a press briefing this afternoon that the patient was sent via ambulance to the hospital's A&E Department in the evening of August 23.
"Upon presentation, the patient was experiencing shortness of breath and the oxygen saturation was very low.
"So that's why the patient was immediately sent to the resuscitation and trauma room in Tin Shui Wai Hospital and was intubated on the spot."
The patient was then transferred to Tuen Mun Hospital's Intensive Care Unit and is now in critical condition.
Upon the release of the patient's presumptive positive test result, Dr Ho said relevant contact tracing and investigations are underway to check whether the medical staff involved in the resuscitation process wore appropriate personal protective equipment.
Additionally, the authority reported that 526 confirmed COVID-19 patients are currently hospitalised and 4,052 confirmed and suspected patients have been discharged.