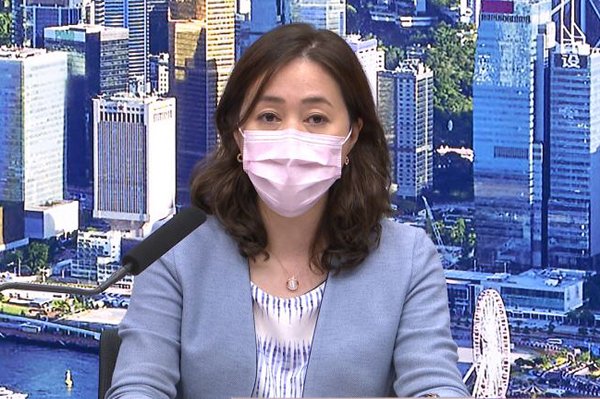 (To watch the full press briefing with sign language interpretation, click here.) 
The Hospital Authority today expressed support for the Universal Community Testing Programme.
Its Chief Manager (Clinical Effectiveness & Technology Management) Dr Linda Yu made the statement at a press briefing this afternoon.
She said: "This programme is aligned with our strategy of early testing, early isolation and early treatment. So we would like to show our support for the programme."
Dr Yu added the programme will help identify asymptomatic or hidden COVID-19 patients in the community and relieve the pressure on public hospitals.
Centre for Health Protection Communicable Disease Branch Head Dr Chuang Shuk-kwan, who also attended the media briefing, pointed out that people who have symptoms should get tested outside the programme.
"The testing is for asymptomatic members of the general public. This would also help to reduce cross-infection among those participants."
She added that people should continue to observe social distancing rules even after they test negative for the virus.