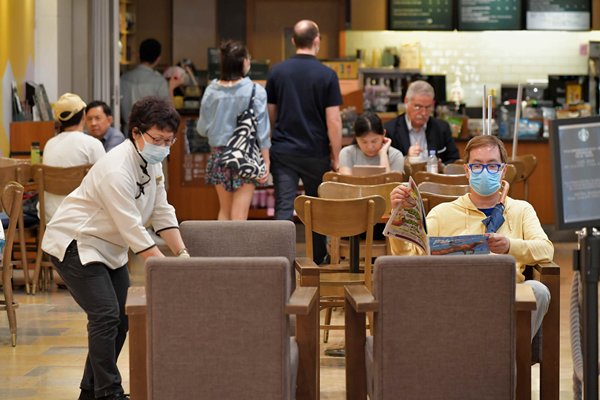 (To watch the full press briefing with sign language interpretation, click here.)
The Centre for Health Protection today said that while the Government plans to ease some social distancing measures starting Friday, the public should do its part to prevent COVID-19 from spreading in the community by adhering to infection control measures.
The centre's Communicable Disease Branch Head Dr Chuang Shuk-kwan made the appeal during a press briefing this afternoon.
She said: "I think, from the public health perspective, any relaxation of social distancing measures may pose a risk of spreading the disease.
"That's why while the measures are relaxed, please do adopt personal hygiene measures, such as wearing masks as much as possible, and observe hand hygiene."
Dr Chuang also responded to questions about a virus case involving a baby and explained that the baby's family will need to be quarantined and tested.
"We will trace the family, especially the household contacts of the COVID-19 infected baby – including the father and sister – because they may still get infected. So we will put them under quarantine and test them."
She added that the Universal Community Testing Programme could help to identify silent carriers such as the baby's case.
"Indeed, I think there are quite some asymptomatic infections in the community, just like this case of the mother and her baby. That's why we hope that the universal testing can help to find some of those infected."