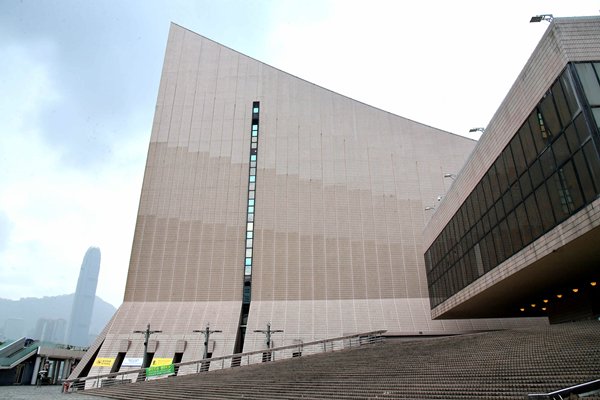 The Centre for Health Protection today said it is investigating a preliminarily positive COVID-19 case involving a Hong Kong Philharmonic Orchestra musician.
The 35-year-old male patient is a wind instrument musician.
He developed a fever on October 11 and sought medical treatment at North Lantau Hospital and Union Hospital on October 12. His respiratory specimen tested preliminarily positive for the virus.
He took part in the orchestra's performances at the Cultural Centre's Concert Hall in the evenings of October 9 and 10.
As he could not wear a mask during the performances, about 90 musicians who performed on stage with him were identified as close contacts and are being arranged for quarantine.
About 50 backstage crew who took part in the same performances did not have contact with the patient and had worn masks. The centre will arrange virus testing for them.
As the Cultural Centre had put in place social distancing measures and all audience members were required to wear masks, audience members of the two concerts are not considered to be close contacts.
For the sake of prudence, the centre advised the audience members concerned to pay attention to their health and seek medical attention immediately if they feel unwell.
Those who remain asymptomatic are advised to undergo testing at the four temporary testing centres set up by the Government in Wan Chai, Kwai Tsing, Kowloon City and Yau Tsim Mong districts, or to obtain a deep throat saliva specimen collection pack at the Hospital Authority's general outpatient clinics.
The centre advised the Leisure & Cultural Services Department to arrange thorough cleaning and sterilisation at the venue, and temporarily close the Concert Hall for 14 days.
It will distribute specimen collection bottles to the staff of the Cultural Centre as well as other staff members of the orchestra.
The family members who live with the patient in Tower 2, Phase 1, Coastal Skyline, Tung Chung remain asymptomatic and were sent to a quarantine centre. Specimen collection bottles will be distributed at the patient's residence.
Additionally, as the Tropical Cyclone Warning Signal No 8 was still in force past 7pm on October 13, the specimen collection service of the centre's Public Health Laboratory Services Branch was suspended and it could only maintain limited service and hence, no additional confirmed COVID-19 cases were recorded from the specimens handled yesterday.
As of midnight, the number of confirmed cases remains at 5,201.
For information and health advice on COVID-19, visit the Government's dedicated webpage.