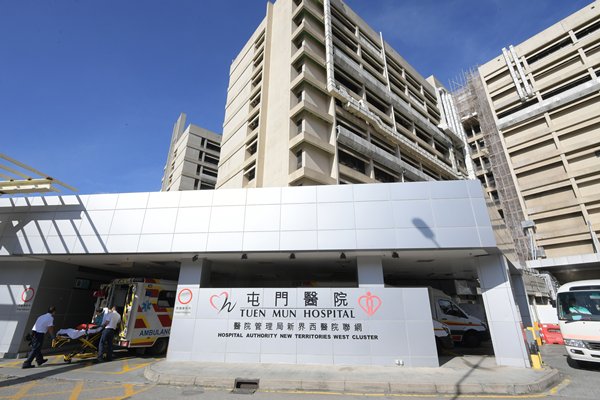 The Hospital Authority today reported that a 25-year-old pregnant woman who was admitted to Tuen Mun Hospital has tested preliminarily positive for COVID-19.
She was admitted to the hospital's antenatal ward on September 4 for an antenatal examination.
The woman was found to have just completed the 14-day quarantine during verification of identity. The hospital's clinical management system also showed that she had recently entered Hong Kong.
As a precautionary measure, the woman was transferred to an isolation ward and tested for COVID-19 even though she was asymptomatic.
The result available on the night of September 4 revealed that she had tested preliminarily positive for COVID-19.
The patient is now in an isolation ward and her condition is stable.
The authority said the patient, who stayed in the antenatal ward for around 45 minutes, used the patient washroom and had stayed in the consultation room alone.
An operational assistant responsible for toilet cleaning at the antenatal ward has to be quarantined for 14 days since she had not worn a protective gown and face shield.
Another operational assistant responsible for changing bed linen will be put under 28-day medical surveillance as a precautionary measure.
Thorough cleansing and disinfection have been arranged in the antenatal ward's consultation room and washroom, the authority added.