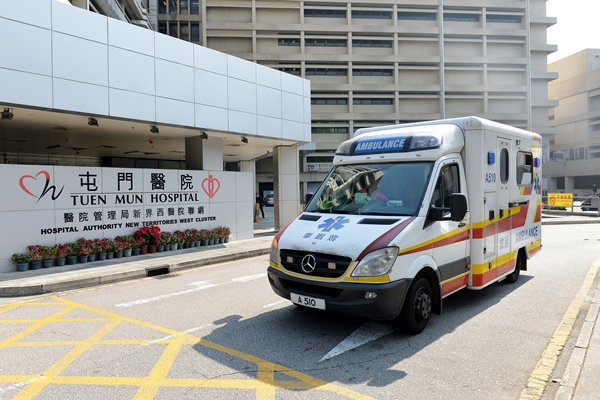 The Hospital Authority today announced that a four-year-old boy in Tuen Mun Hospital has preliminarily tested positive for COVID-19.
The patient was admitted to the hospital's accident and emergency department and transferred to a paediatric isolation ward yesterday due to respiratory infection symptoms.
He was given a viral test for COVID-19 and the result came back preliminary positive.
The patient is in the paediatric isolation ward in a stable condition.
The boy has chronic disease and requires regular treatment, the most recent one being on September 18.
He had stayed in Tuen Mun Hospital's paediatric ward for around two hours, but did not have any respiratory symptoms and wore a mask for most of the time.
Ten children have been identified as close contacts who need to be quarantined for 14 days. Another six children will be put under 28-day surveillance.
An operational assistant responsible for cleaning the patient toilet has to be quarantined for 14 days since she had not worn a face shield.
The hospital has arranged a thorough cleaning and disinfection of the ward.