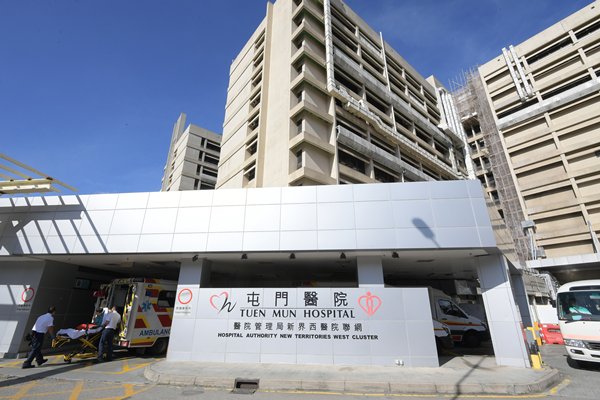 (To watch the full press briefing with sign language interpretation, click here.)
The Hospital Authority today announced that a patient in Tuen Mun Hospital has preliminarily tested positive for COVID-19.
The 65-year-old female patient visited the medical clinic at Tuen Mun Hospital on September 9 and the doctor suggested that she should be hospitalised for a thorough check-up.
She was admitted to Tuen Mun Hospital on September 11 and was tested for COVID-19.
At a press briefing this afternoon, the authority's Chief Manager (Quality & Standards) Dr Lau Ka-hin said there are some haematological cancer patients in the same ward but the chance for virus transmission is low.
"The patient was admitted to a general ward. In the general ward, there are some cubicles which are for haematological cancer patients.
"The cubicles have their own doors, some of them even have positive pressure. At the same time, the staff who are taking care of haematological patients follow strict infection control guidelines and also, they will not take care of the other patients in the ward.
"So the chance of transmitting the virus through the staff as well as from the corridor to the room is relatively low."
The patient is now in an isolation ward and in stable condition, Dr Lau added.