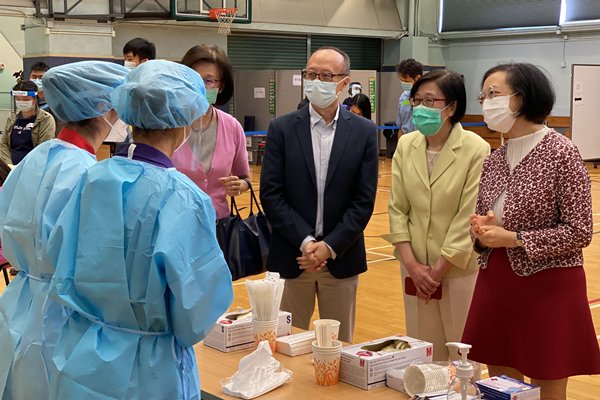 Secretary for Food & Health Prof Sophia Chan today visited the community testing centre at Lockhart Road Sports Centre to inspect the operation of the Universal Community Testing Programme.
The healthcare personnel of the centre are from the Federation of Medical Societies of Hong Kong. Prof Chan was briefed by the federation's former President Dr Raymond Lo on the centre's operation in the past few days.
Prof Chan also gave encouragement to healthcare workers and staff there.
She thanked healthcare personnel and students of medical-related subjects at tertiary institutions for their participation in the programme and their help with collecting specimens from members of the public at 141 testing centres across the city.
The programme will be extended for four days to September 11 so that more people can receive tests.
Prof Chan said the programme can identify asymptomatic patients in the community, cut virus transmission chains and help relax social distancing measures gradually in Hong Kong to allow members of the public to resume social and economic activities.
She urged citizens to make online bookings for testing as soon as possible and to encourage their relatives and friends to take part as well.