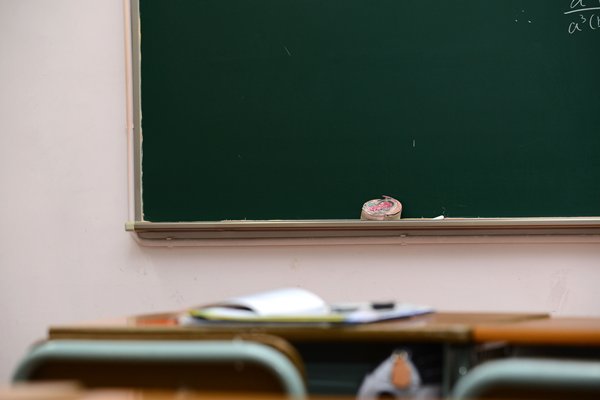 (To watch the full press briefing with sign language interpretation, click here.)
The Centre for Health Protection (CHP) today said it will distribute deep throat saliva specimen bottles to a primary school in Tuen Mun after a 10-year-old female student there was confirmed infected with COVID-19 yesterday.
The centre's Communicable Disease Branch Head Dr Chuang Shuk-kwan told a press briefing this afternoon that the girl was a close contact of another COVID-19 patient and was sent to a quarantine centre on September 13.
Dr Chuang explained that when the girl was sent to the quarantine centre she was asymptomatic and was checked when she arrived there. She developed a fever on September 14 and was announced as one of the confirmed cases yesterday.
The last time she was at the school was September 11, but her teachers and classmates have not been listed as close contacts.
"We usually regard two days before the onset of symptoms as the communicable period, and that is why she may have been infectious – that is September 12. Her last visit to the school was September 11.
"While she was in the school hall she wore a mask with another 30 or so classmates who sat quite far apart, and there was no interaction and no without-mask activity. So we consider the other students as well as the teachers as not close contacts."
However, as some teachers and students expressed concern over the case, the CHP decided to distribute deep throat saliva specimen bottles to the school.
"After discussion with the school, we think that as a precautionary measure, we would also distribute deep throat saliva specimen bottles to the school for all the staff as well as the other students who were in the school hall."