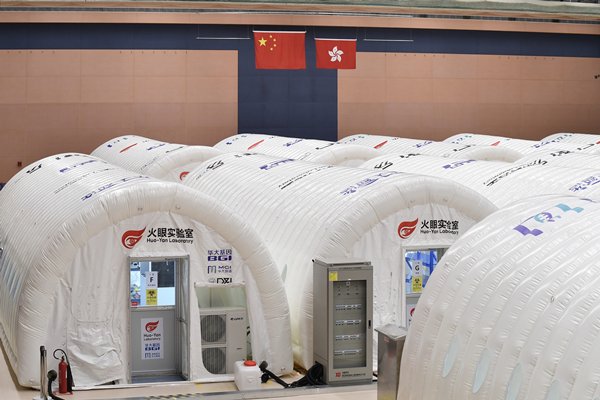 (To watch the full press briefing with sign language interpretation, click here.)
The Government will recruit experienced and well-trained personnel to conduct COVID-19 tests for the Universal Community Testing Programme.
Under Secretary for Food & Health Dr Chui Tak-yi made the statement at a press briefing this afternoon.
He noted that the programme was introduced as a part of the three-pronged approach in the Government's testing strategy.
"The first group is the testing in hospitals and also in the Department of Health for specific groups like suspected cases.
"The second group is the high-risk or high-exposure individuals and the third group is this round of universal community testing."
Dr Chui highlighted that the programme aims to identify asymptomatic cases in the community, adding there is no need for the Government to predict the actual number of participants.
"What we will do is to provide a sufficient venue, a safe venue, in terms of infection control and also we will recruit adequately experienced personnel or adequately trained personnel to do the procedure.
"So we have included doctors, dentists, nurses and also some senior year clinical students if they have acquired the appropriate training. We will recruit them if they would like to join voluntarily."