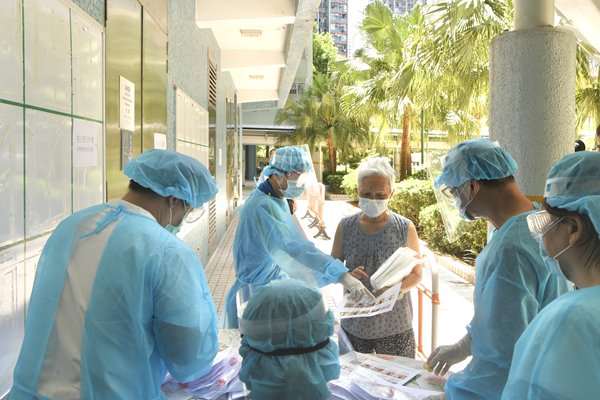 (To watch the full press conference with sign language interpretation, click here.)
Secretary for Food & Health Prof Sophia Chan today said the fourth wave of COVID-19 may be more severe than the third, adding that target group testing will be regularised.
Outlining the Government's COVID-19 prevention and control strategy at a press conference today, Prof Chan said it is preparing for the fourth wave of the epidemic by anticipating that it could be more severe.
"The reason is if we look at the past waves, in the second wave we had more (confirmed COVID-19 cases) than the first wave. If we look at the third wave, the number (of cases) is more than the second wave and we also note that there are mutations of the virus.
"Therefore, in preparing for the fourth wave, we anticipate the number of confirmed cases and the general situation would be more severe."
She explained that COVID-19 testing for target groups would be regularised in three aspects.
"First are those high-risk groups such as healthcare workers of elderly homes and also homes for the disabled and nursing homes, etc.
"Second are those who have high exposures, for example, those public transport drivers such as taxi drivers, those who are working in the catering business, those who are working in markets, etc.
"Third are those facilities that are essential that we have to protect and those people working there, we also have to test them, for example, those who are working in slaughterhouses, container ports, etc."
Prof Chan added that the virus test is voluntary, but citizens are still encouraged to take it.
"We strongly encourage people to take the test because if they are (in) the high-risk groups or high-exposure groups, it is important that they (get) tested."