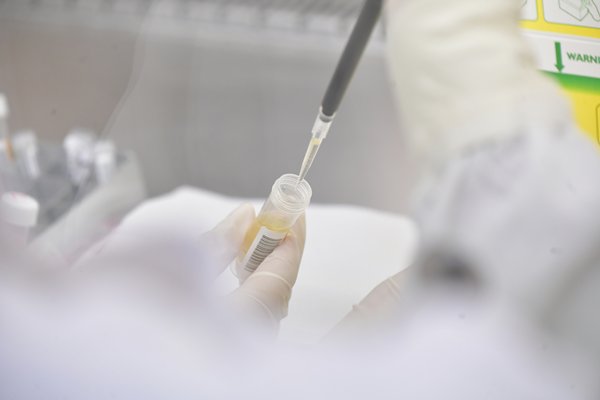 The Community Testing Programme for COVID-19 for Pregnant Women will be extended for two weeks until August 29 to benefit more pregnant women in need, the Home Affairs Department announced today.
The department, partnered with the Board of Directors of Yan Chai Hospital, launched the programme on August 10 to provide a voluntary one-off free virus testing service for pregnant women.
As there are remaining quotas, the department decided to extend the programme.
The distribution of registration forms and throat swab self-sampling kits to pregnant women or their family members will be centralised at Yan Chai Hospital Fong Yock Yee Neighbourhood Elderly Centre in Yan Chai Hospital Multi-Services Complex, Tsuen Wan.
Participants are required to show a certificate of pregnancy upon collecting the self-sampling kit.
The forms and samples for testing must be returned with the certificate for verification on the following day.
The testing agency, Sunrise Diagnostic Centre Limited, will issue a test result report to each pregnant woman upon request to facilitate their hospital admission or delivery arrangements. The report will be sent to participants by mail.
Call 6289 4097 for enquiries.