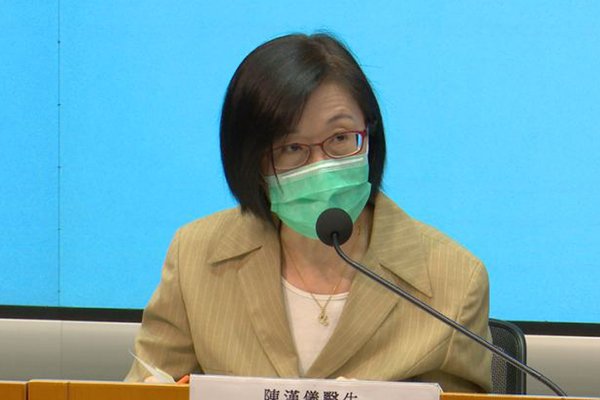 (To watch the full press conference with sign language interpretation, click here.)
Director of Health Dr Constance Chan today said Universal Community Testing Programme sites will be well ventilated and have adequate space for those being tested, specimen collection, putting on and removing personal protective equipment, storage and waste disposal.
At a press conference this morning, Dr Chan told reporters that the sites' ventilation systems have specific requirements.
She said: "It must have a total air exchange at least six times per hour and fresh air exchange at least two times per hour, and preferably it has stand-alone ventilation system or at least does not share a ventilation system with other parts of the building. 
"As far as the assessment of ventilation requirement is concerned, this is actually undertaken by professional staff of the Electrical & Mechanical Services Department.
"They will examine whether the ventilation of the venue meets the infection control measures I just mentioned. They have done an inspection and according to the inspection results, the selected venues can all meet the relevant requirements."
Dr Chan added those conducting the tests will perform hand hygiene and use a new pair of gloves for every person they test.
"Every step has been carefully mapped out so as to reduce the risk of infection."