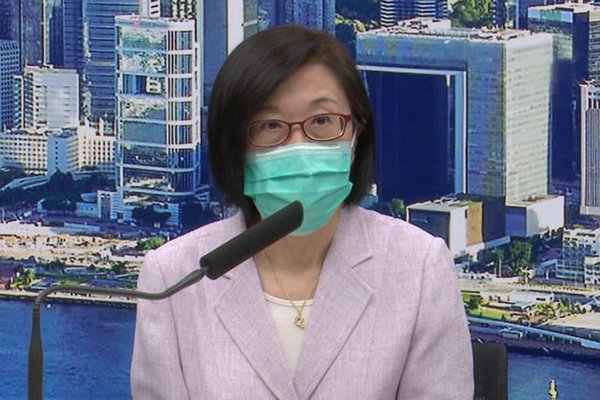 (To watch the full press briefing with sign language interpretation, click here.)
Six COVID-19 cases have been detected through the Universal Community Testing Programme.
Director of Health Dr Constance Chan emphasised at a press briefing this afternoon that it was only the first batch of test results from the programme.
"Until we finish the entire programme, it will be very difficult to make any interpretation on the positivity rate of the entire programme.
"Nonetheless, I think that it is useful because the scheme has picked up positive cases and these cases will be investigated by us, (the patients) will be put in hospitals for treatment and their close contacts will be put under quarantine. Such measures would help to reduce the risk of community transmission in Hong Kong."
Centre for Health Protection Communicable Disease Branch Head Dr Chuang Shuk-kwan supplemented that four of the six patients were previously confirmed cases and had been discharged from hospital.
"Three of them wanted to know their present status, so they attended the testing, and the other one would need to have a negative test (result) before he can return to work.
"According to the record from the Hospital Authority, all four (tested) IgG (immunoglobulin G) antibody positive."
Dr Chuang said the other two new cases are those with unknown sources of infection and are consistent with previous similar cases who were either retired or housewives who visited wet markets or restaurants.
"This does not necessarily mean that the restaurants or wet markets are the sources of infection, because (in) those places many people gather around. So there is a chance of silent transmission in (such) places."
Four to five close contacts for each of these two cases were identified and they are mainly household contacts, she added.