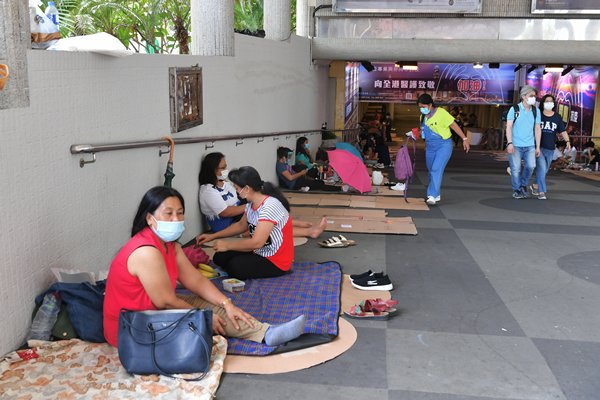 The Labour Department will on August 24 begin registration for foreign domestic helpers (FDH) whose previous employment contracts have expired or have been terminated and are waiting to join their new employers' families to book a COVID-19 test.
The testing is voluntary. FDHs are required to make an appointment by dialling the registration hotline 1836 133 and provide their specimens at a specific time at Harbour Road Sports Centre.
Upon successful registration, an SMS will be sent to confirm the date, time and location to conduct the specimen collection.
Testing services will be conducted from August 25 until September 30.
Same-day appointments will not be offered by the registration hotline and requests without appointments will not be accepted.
The Government launched a free, one-off COVID-19 testing service for FDHs staying in boarding facilities of employment agencies on August 9.
In response to recent confirmed infection cases of FDHs who stayed in boarding facilities, some of which were not operated by employment agencies, the Government decided to expand the scope of the testing.
Participants will be notified of the test results via SMS within three days. Positive cases will be referred to the Centre for Health Protection for follow-up.
The Labour Department appealed for employment agencies' active assistance in helping FDHs register for and take the test at the specimen collection centre.
Employers are also advised to check that their new FDHs have a valid negative test result before joining their family.
For FDHs who are currently under employment contracts and residing with their employers, they are encouraged to join the Universal Community Testing Programme to be launched on September 1.
Email at fdh-enquiry@labour.gov.hk for enquiries.