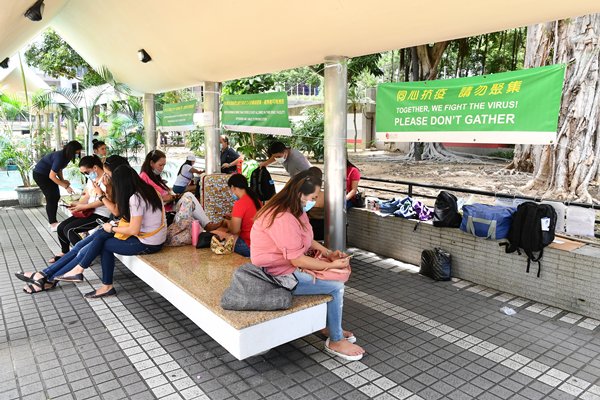 The Labour Department announced today the free COVID-19 testing service for foreign domestic helpers waiting to join their new employers will be extended to October 15.
Eligible foreign domestic helpers may make appointments for the combined nasal and throat swab testing service by calling the registration hotline 1836 133 from today.
The specimen collection centre is at Harbour Road Sports Centre in Wan Chai. During the extended service period from October 1 to 15, the registration hotline will operate from 9am to 6pm and the centre will be open from 10am to 5pm daily.
The test is voluntary and free of charge.
The department appealed for employment agencies' active assistance in helping foreign domestic helpers register for and take the test at the specimen collection centre. 
It also advised employers to check that their new foreign domestic helpers have a valid negative test result before joining the family.
In view of confirmed infection cases of foreign domestic helpers who stayed in boarding facilities, the Government is providing the free COVID-19 testing service from August 25 to September 30 for foreign domestic helpers who are waiting to join their new employers.
Email fdh-enquiry@labour.gov.hk for enquiries.