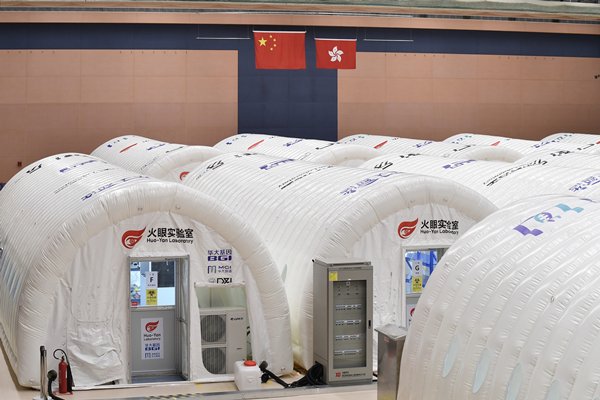 (To watch the full press conference with sign language interpretation, click here.)
Secretary for Food & Health Prof Sophia Chan today said surveillance of the community's COVID-19 situation will be increased following the Universal Community Testing Programme.
Speaking to reporters at a press conference this afternoon, Prof Chan said more out-patient clinics will help distribute sample bottles for virus testing.
"Now that we have increased our capacity of testing, we are now having a testing strategy whereby we are testing and having more sentinel surveillance of the community situation.
"We have increased the number of general out-patient clinics (GOPCs) to 30 within this week, and will then further increase the number of GOPCs in distributing sample bottles to 40 by the end of September. And there will be further expansion, as announced by the Hospital Authority.
"The target group testing will also resume and be expanded. So the entire surveillance of the community would be increased."
She added that general out-patient clinics will distribute 4,000 specimen collection packs daily by the end of September.