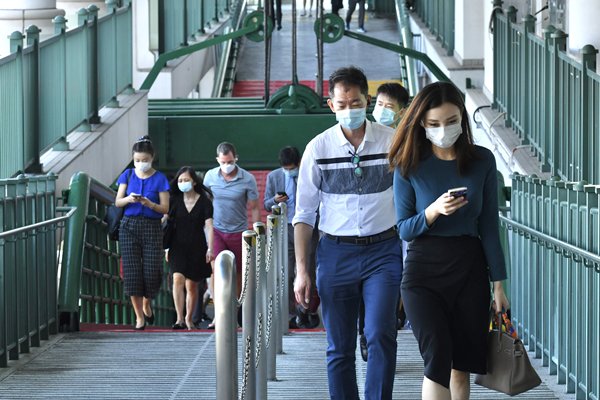 The Government today said that the Employment Support Scheme (ESS) processing agent is verifying whether employers who have received the first tranche of wage subsidies have complied with the scheme's terms.
In response to media enquiries, the Government explained that the processing agent has required the Mandatory Provident Fund (MPF) trustees to provide employers' MPF record certificates for June and July before August 31.
It will check whether employers have spent all wage subsidies to pay employees' wages and whether the total number of paid employees has reached the committed headcount of paid employees in accordance with their undertakings.
Employers are reminded that employees who are on or required to take no-pay leave are not regarded as paid employees and are not counted towards committed headcount of paid employees.
Regarding the new arrangements under the second tranche of the ESS, the Government noted that the public in general welcomed the proposal of requiring big property management companies to give back at least 80% of the wage subsidies to owners or owners' associations.
While for the additional undertakings by two major supermarket chains, Wellcome and PARKnSHOP, to give back to customers and donate to non-government organisations and the underprivileged during the subsidy period, the Government said it will listen carefully to the public's views about the implementation and has invited relevant organisations to discuss the preliminary thought of implementing the undertakings next week.
Noting the seasonally adjusted unemployment rate for May to July has slightly decreased by 0.1% while the underemployment rate dropped 0.2%, the Government pointed out that the first tranche of the ESS fulfilled its original purpose of preventing the worsening of the unemployment situation and substantial redundancies.